Entrepreneur Extraordinaire … Grandpa Helps Emily Build A Business
Have a kid who really wants to start a lemonade stand or mowing business? Time to teach some business basics!


This colorfully-illustrated book offers a template for kids (and parents) as they turn Emily's cookie business into a valuable "money moment." Includes informative sidebars and glossary.
Read the book with kids who are asking to start a lemonade stand, mowing job, or be a neighborhood dog walker.

Discuss entrepreneurship as an employment option.

Librarians and "money mentors" use

Entrepreneur Extraordinaire

as a resource.
Reader Reviews:
"For every young person who wants a lemonade stand...Entrepreneur Extraordinaire is a fun template to nurture sound business fundamentals. Author J.M. Seymour ignites the entrepreneurial spark to unleash a young person's business acumen. Emily is one smart cookie! "
Connie A. Deshpande, Harvard Business Publishing

"Finally...a book tailored to young readers that describes opportunities in entrepreneurship in a fun, thorough and understandable way."
Judi Eyles, Pappajohn Center for Entrepreneurship, Iowa State University

Entrepreneur Extraordinaire tells a great story while showing how to set up a business. J.M. Seymour simplifies what can be an overwhelming task into easy-to-follow steps."
Connie R. Muell, CPA, Tunink Murray Financial Group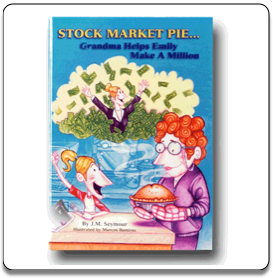 Author
: J.M. Seymour

Edition
: Hardcover, 48 pgs.

ISBN
: 978097129002-0-0

Price
: $19.95
How to Use Entrepreneur Extraordinaire